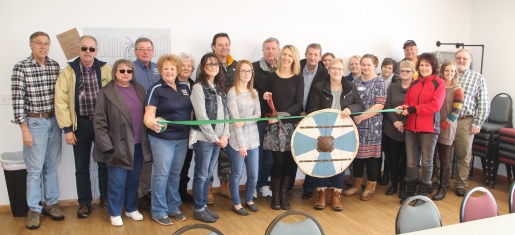 Elk Horn Library Programming Room Rules and Regulations Policy
You may reserve the room in the following ways:
By Phone, please call 712-764-2013
Via e-mail at ehlib@metc.net
In person with the Library staff
Users may schedule use of the programming room during regular library hours. Exceptions to these hours are at the discretion of the Library Board. If the room is used when the Library is closed, a Library staff member will be in the building, and a fee of $10/hour will be charged to the user of the room.
No program which may disrupt Library patrons may start before the building closes to the public.
Library programs and Library related programs have priority in the use of the facilities.
Users are solely responsible for providing adequate supervision for the activities which take place at the Library facilities to prevent damage or injury to persons or property. Users accept responsibility for the repair or replacement of damaged or missing equipment and damaged facilities.
It is expected that every group meeting in the programming room will keep the space clean. Users are responsible for making sure that the facilities are left in the same condition as they were found. If a group does not keep the room in reasonable order, the group will be charged a custodial fee. A group which leaves the meeting room facilities in disorder may be denied future use of the meeting room.
Use of the kitchen facility is permitted. It must, however, be cleaned and left in its original condition.
The hanging of signage on the walls must be approved by the Library staff. Use of Library craft materials and accessories is prohibited unless permitted by the Library staff.
Users expecting a large turnout should request that attendees park on Main Street or the side streets during Library operating hours.
The Library is a smoke-free facility.
The Library, its staff and the City of Elk Horn and its agents are not held responsible from any loss, liability, claim or proceedings arising out of or in connection with the use of the Library facilities by an organization, its member or invitees, unless such a loss, liability, claim or proceeding is based solely on the gross negligence or intentional misconduct of the Elk Horn Public Library.
User's Signature _______________________ Date ________________________